REPLY Creative Challenge 2019
THE WINNING IDEA
Discover below the winning idea of the Reply Creative Challenge 2019: the five finalist teams selected after the online phase (10th-12th May) presented their ideas at the Reply Xchange in Milan in front of the Jury Panel.
Congrats to the Nadas Team from the Digital Experience category, the first placed for this edition!
CREATIVE SOLUTIONS THAT IMPROVE
CUSTOMER SATISFACTION
By the Nadas Team for the category Digital Experience in collaboration with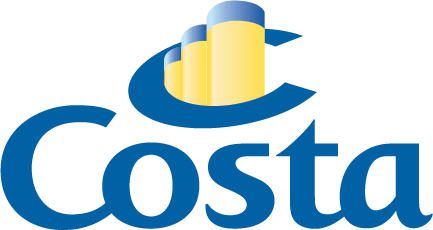 What
was the brief about?
Every Costa ship is a unique floating city hosting many experiences for cruisers: from top chef's menus in onboard restaurants to a relaxing oasis in the Samsara spa.
The participants were asked to think about a service that could engage occasional guests coming from the city port to get on board and live these experiences for one day.
The IDEA: "CRUISE-CONTROL DAY PASS"
Cruising is a fast growing and increasing part of the tourism industry, attracting a wider range of customers than in the early days. Potential customers want to go on a cruise trip. However, they are not sure what to expect. By giving them an experience of a "cruise day" when the ships are stationary at the port, it will enable them to take the decision to go on a cruise trip and be inspired for a future travel. The target of the project is various and the range of the activities embraces different personas: families, couples and friends.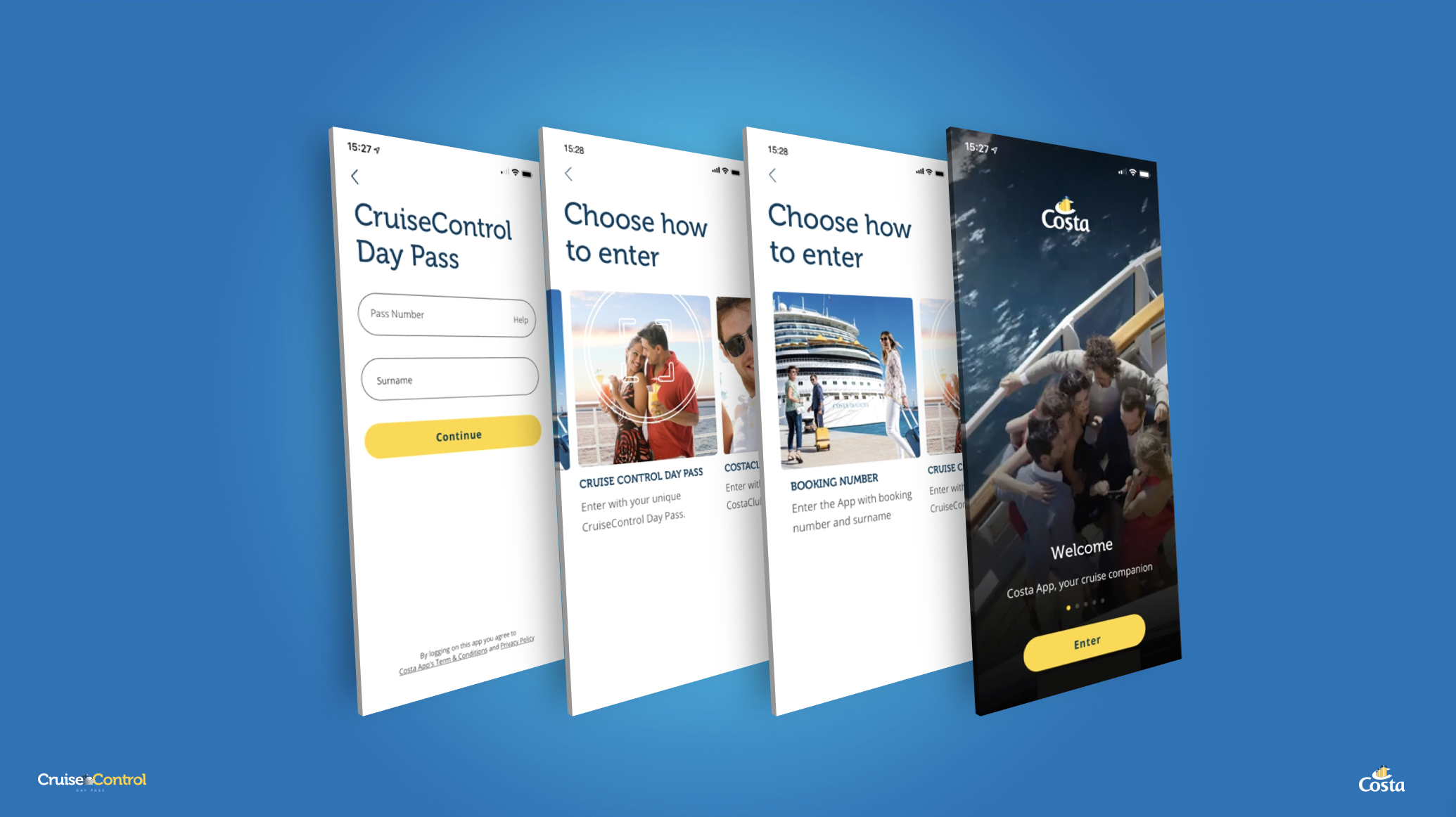 Quote
"Remotely managed, diversely executed, and with design and psychiatry combined, we mixed both fun and hard-work in our journey to discover the ideal service for the customers - which is what defines our core values and ways of working"
– The Nadas Team
The solution designed by Ilse Langerak, Psychiatrist from Neherlands, Yehia Nada, Art Dirtector from Netherlands and Noha Nada, Experience Lead from Germany is to provide the customer with an immersive, seamless stress-free cruise experience that gives them a taste of how a day on a cruise ship could look like with the goal to encourage them to book a longer cruise.

The experience is enriched by the use of a dedicated mobile app through which the user can book the cruise day and choose the activities on the ship. Plus, a cruise-band will be given to each guest and allow him to access the ship during the day, check-in at planned activities, find photo hotspots locations, make payments, find locations and get directions and confirm and send photos at the photo booth.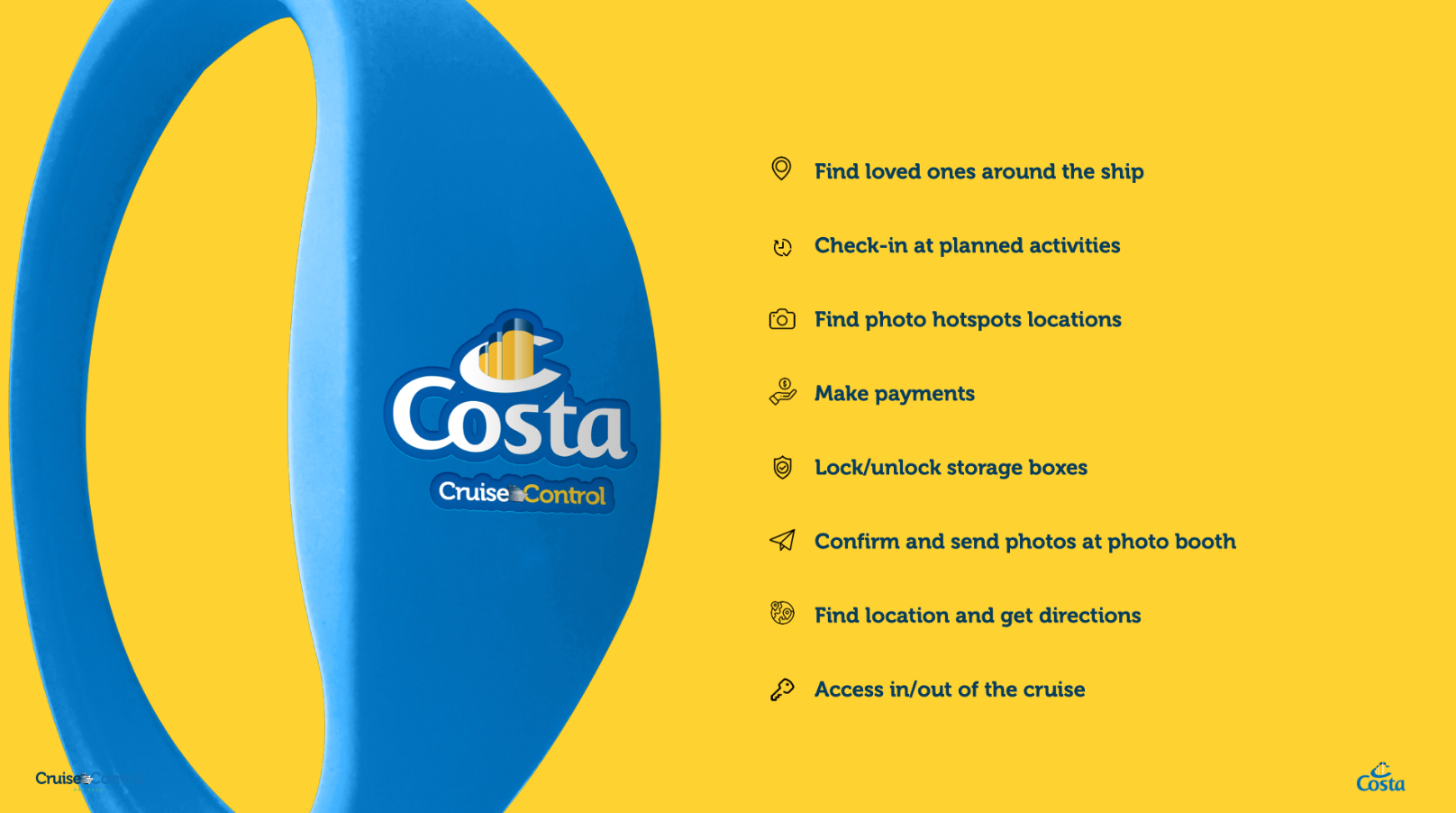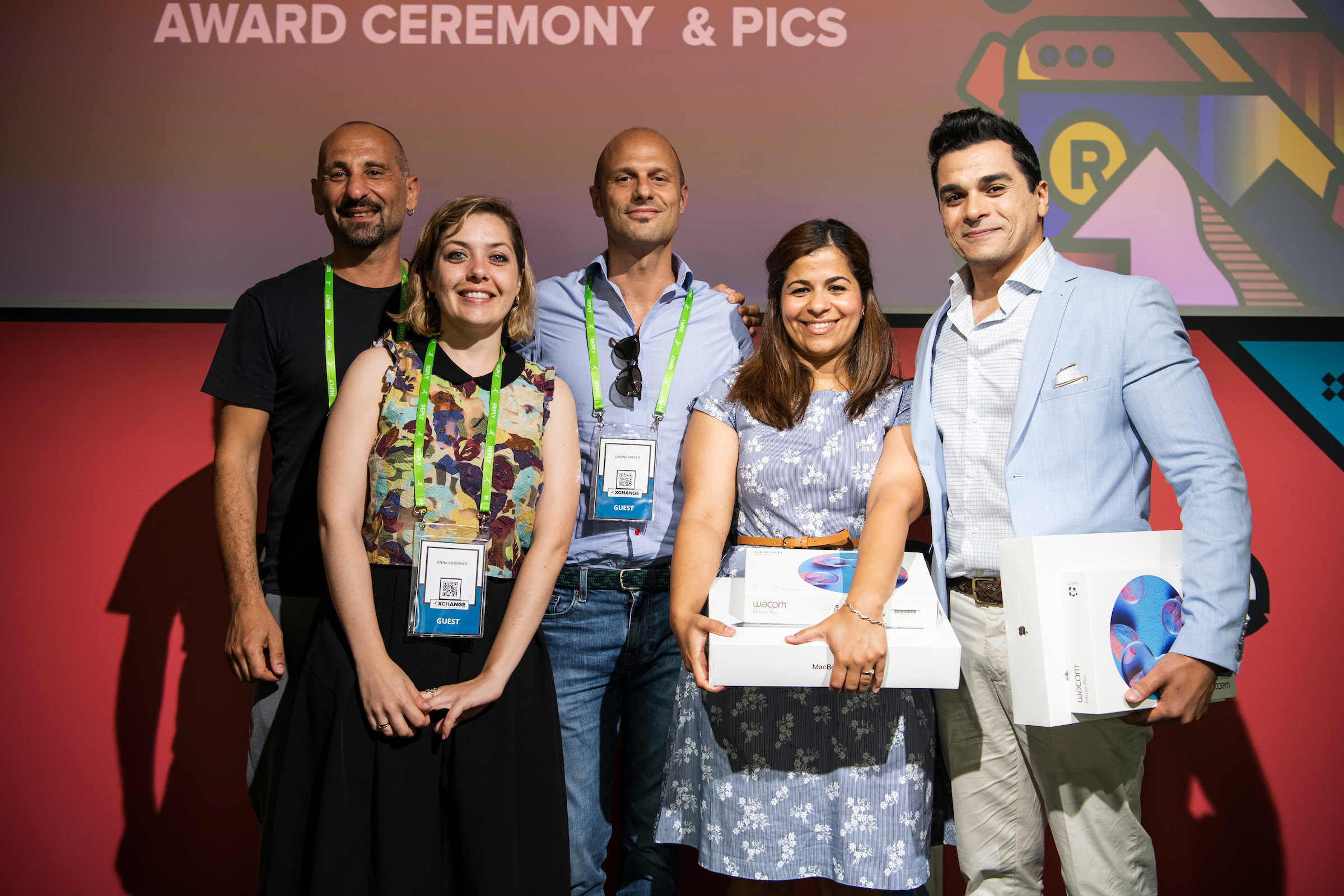 The Nadas Team at the Award Ceremony during the Reply Xchange 2019 in Milan on July 3rd: a special thanks to the Jury Members Francesco Milanesio, Executive Creative Director at Triplensense Reply, Simone Arecco, Head of Digital Customer experience at Costa Crociere and Anna Codispoti, Data Science Manager at Costa Crociere.

Stay tuned for the next Reply Challenge!
The challenge Numbers
587 Total Teams
1581 players