Every year we receive a lot of requests to take part in Reply Challenges from people who can't find a teammate.
To solve this problem initially, we set up Random Queue, so anyone who wanted to take part but didn't have a team could be assigned teammates at random. But now, with Telegram and the "Find Your Team Mate" group, finding a teammate is even easier. What's more, we know it works as lots of people used it for the Creative Challenge 2020.
We created our Telegram channel in 2020 to provide a more efficient and immediate way for Challenge players to communicate. And we noticed during the run-up to the challenge, people in the group – graphic designers, marketers, social media experts, engineers, videomakers, UX designers, clothing designers and typographers – were using Telegram to team up.
People in the group
were using Telegram to team up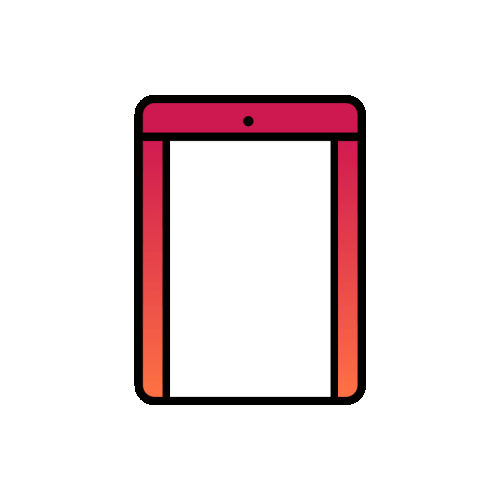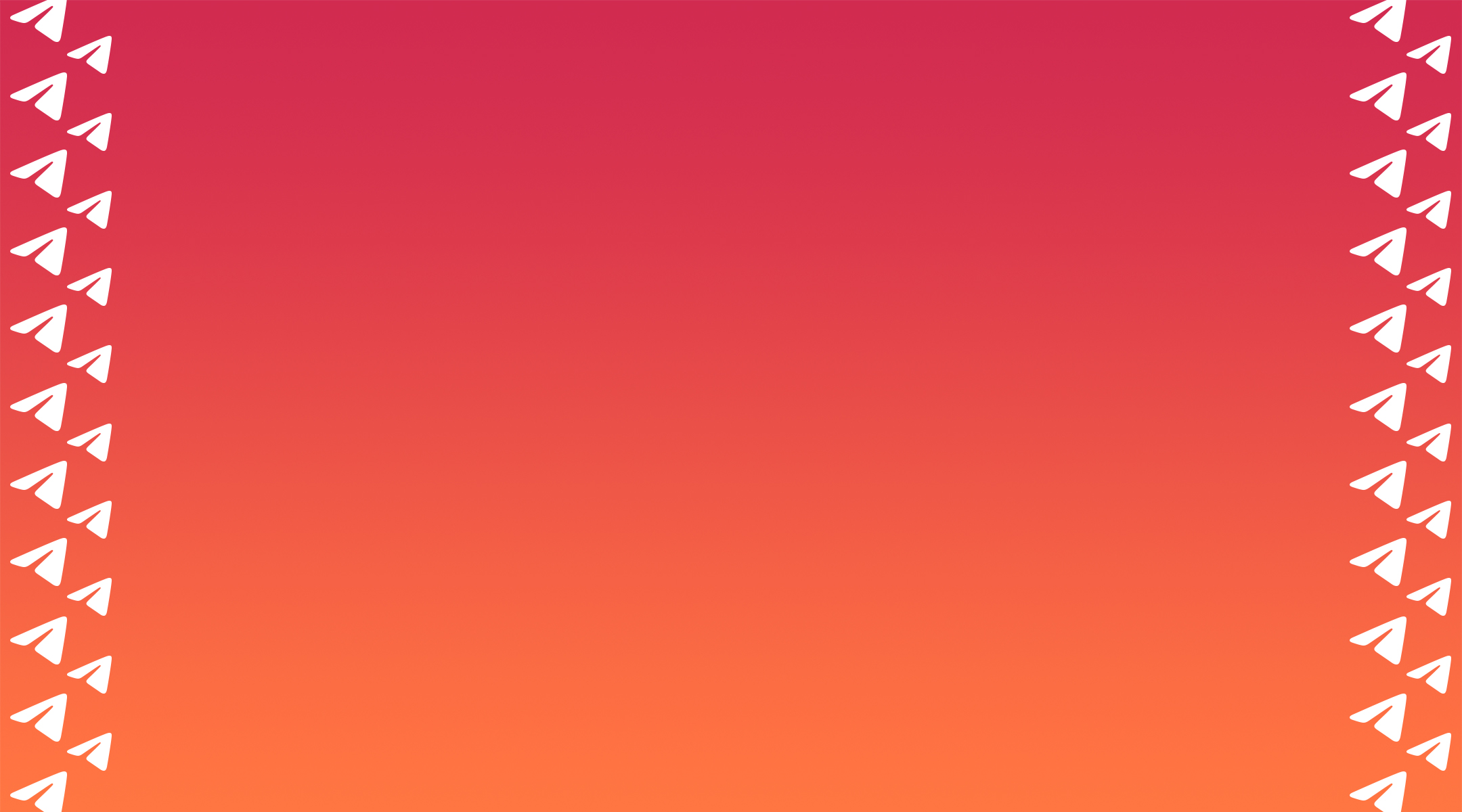 Filling the gaps
Most people have been forced to work remotely, so Telegram provided a good way for teams to find, and fill, skills and knowledge gaps by looking outside of their own field of expertise.
Telegram, like other similar services, has boomed during the pandemic. So we thought we'd share some stories from people who'd created their own team through our Telegram group, and who, by taking part in the Creative Challenge remotely (but together online), broke down some of the barriers that Covid-19 has built around us.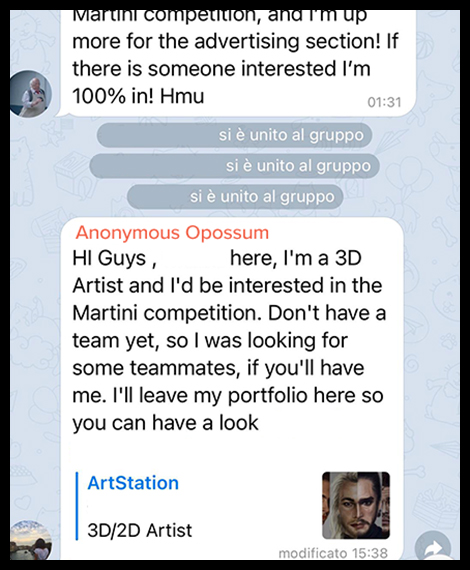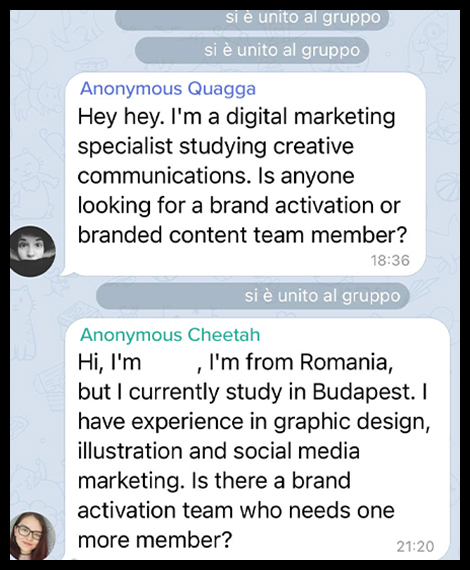 Three is not a crowd...
Chiara got to the point. The pandemic had taken everything from her: friends, the pleasure of working in a community where she had the chance to grow and learn new things every day. She took part in the Creative Challenge to reconnect with her old self, to break the monotony of quarantine, and to breathe new life into her creativity.
Thanks to the Telegram group, she registered for the Creative Challenge and met teammates Dara and Dorata from Romania and Lithuania, respectively.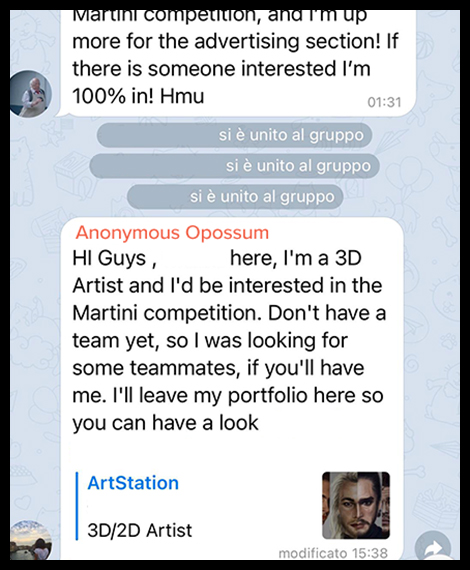 This international team of three found each other on day one. Each had different skills and all had a valuable contribution to make. Chiara said they formed a bond instantly and they complemented each other so well that coming up with the idea and bringing it to life transformed the Creative Challenge into the funniest most frantic project she'd ever experienced. They were keen to come up with an idea that went go beyond Covid-19, which could adapt to the "new normal".
Chiara believes deeply that in every moment, collaborating and being united is always the winning choice. Learning to take a step back and listen to what others have to say is one of the most important lessons she took from the Challenge. We couldn't agree more.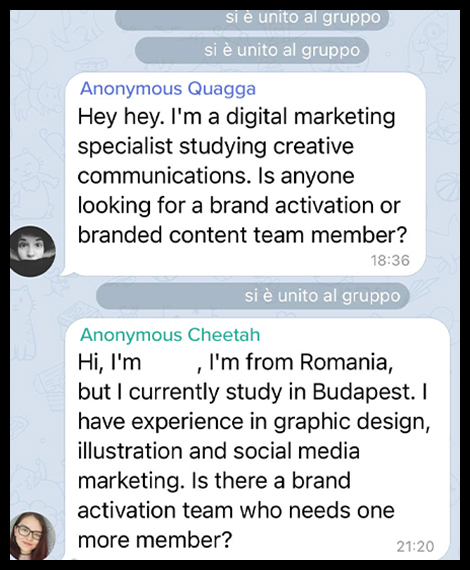 Same, same, but different
Tia, from Wales, had a similar experience when she took part in the Brand Activation category in team Jellyfish Jam with Elisa, an Italian she met on Telegram. They both had different strengths and learned a lot from each other during the Creative Challenge.
Tia is about to start a product design engineering, while Elisa is currently studying graphic design. They found they were very alike, which is a good thing when you're in a 48-hour competition together, working hundreds of kilometers apart.
They developed their creative idea over voice calls and used Google Drive to work on and share documents beyond midnight and into the early hours.
What we can say? A Reply Creative Challenge can mean a lot of hard work and not much sleep.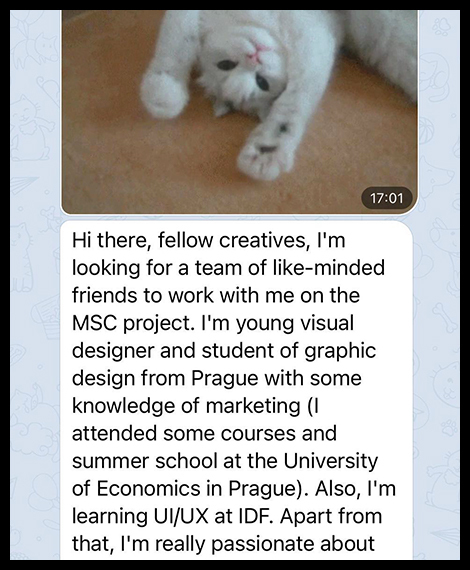 A Reply Creative Challenge can mean
a lot of hard work and not much sleep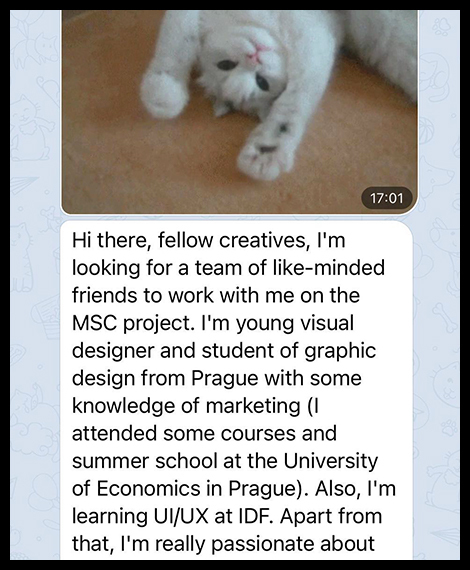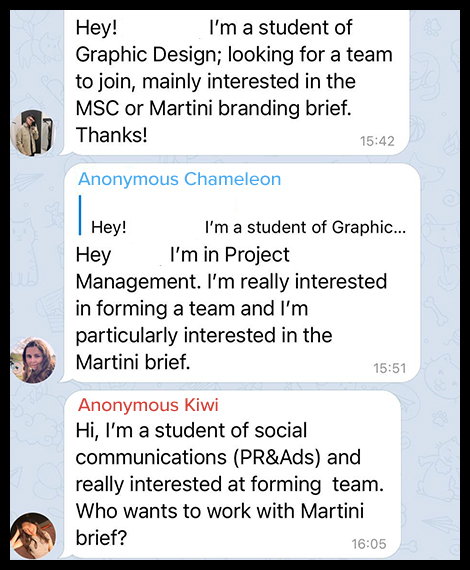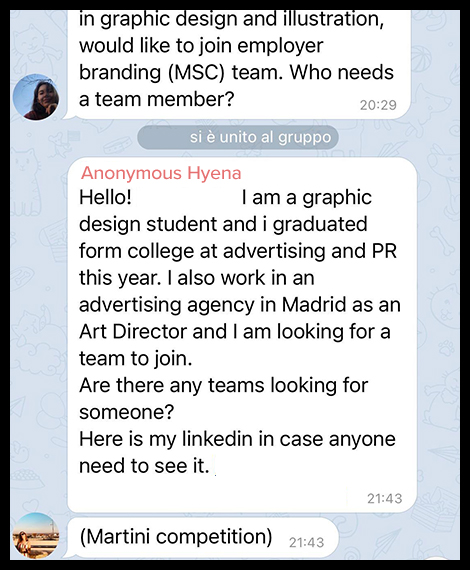 Sleep is for wimps
It's the same story came from Ivan. He told us he slept for just 6 hours during the entire competition (but had a few beers to help him through it 😉).
He found all of his teammates on our Telegram group, and with Francesco, Eleonora and Mattia formed the Quaranteam. Without doubt, one of the best team names this year 🤣.
They took part in the Service Design category, in association with OBI.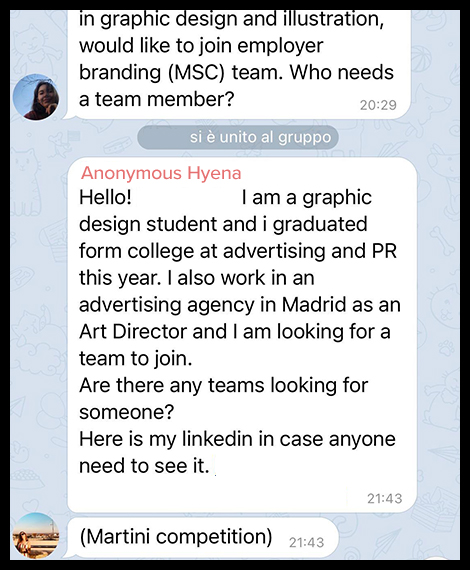 They divided their project into different sections, assigning a part to each person based on personal skills and needs. They completed the Creative Challenge even though two of their personal computers broke down during the competition 😳. This must be a record in itself. Francesco and Ivan both agreed it was a great experience and both hope to take part together next year.
We can't wait to see you both again – and we're hoping for a similarly brilliant team name!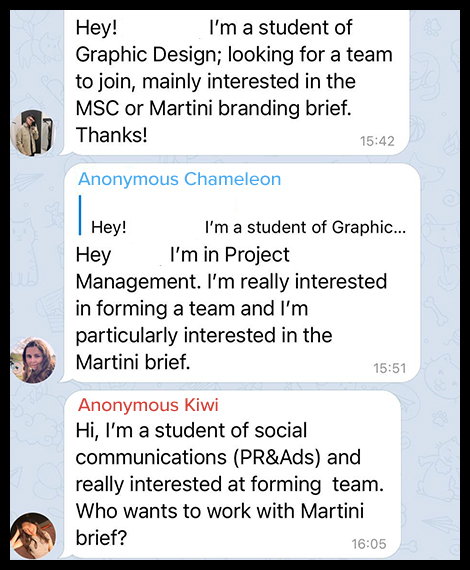 We're proud of the result and we'll be using it again!
After using the Telegram group this year, and after hearing how helpful it was at bringing widely dispersed people together, we suggested keeping the group for the Cyber Security Challenge. And guess what? Another 200 people have found teammates through the group. 👍
We're proud of the result and we'll be using it again for all future Reply Challenges.
So, if you want to take part in the next one, be sure to join the Reply Challenges Telegram world. 🌏
Want to be the next winner?
Register on Reply Challenges and get updates on the next challenge!